What is your shame? United States of Shame Map
Jeff Wysaski of Pleated Jeans brings us the United States of Shame Map. Whether it's a fat population, high rate of STDs or excessive tax rate, it turns out that every state ranks dead last (or is it first?) in at least one unsavory category. A tongue-in-cheek perspective of our country's greatest weaknesses, Jeff provides full references to his source data on his website.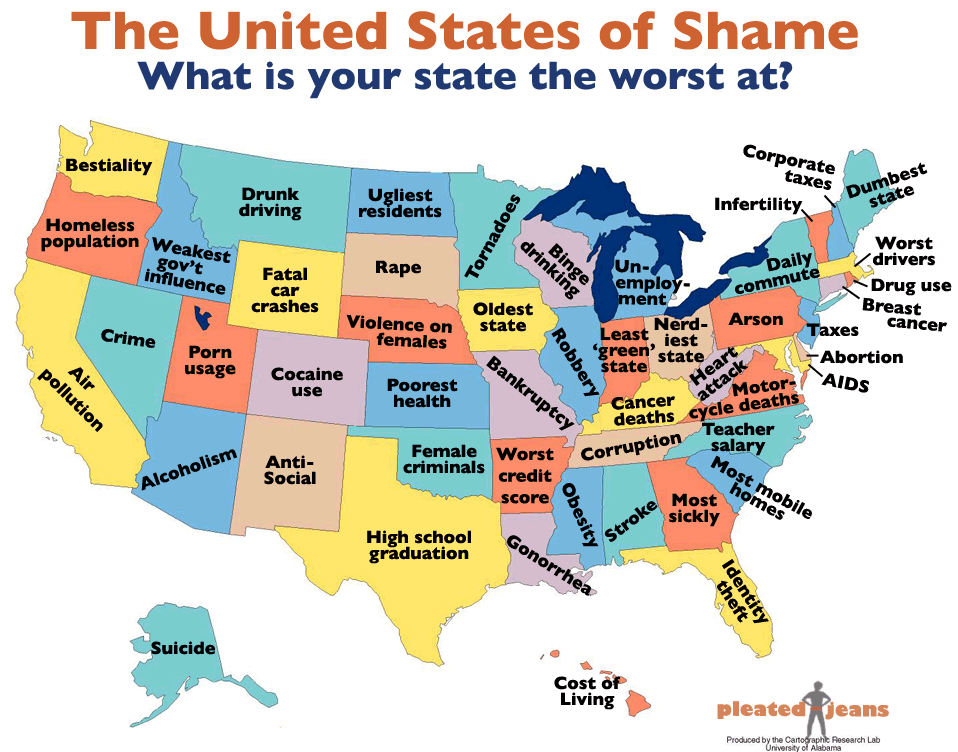 Share your thoughts, post a comment.